International Overview
Best Practices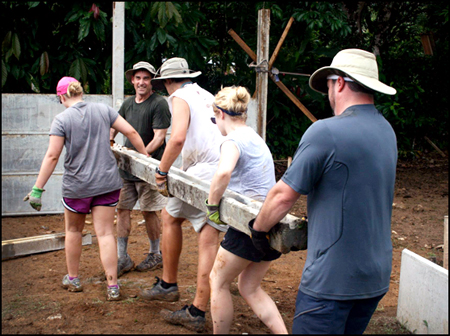 Below are the 6 Best Practices for leading a team with UMVIM, SEJ. For more information on each practice, please refer to the menu on the left. 
1. We encourage all teams to have a Trained Team Leader. For a list of upcoming trainings, click here or contact your Conference UMVIM Coordinator.
2. Each team must comply with their conference's Safe Sanctuary Policy. Team Leaders should check with their Conference UMVIM Coordinator for specific policies, requirements or expectations related to Safe Sanctuary/Child Protection Policies, background checks and insurance prior to registration on the UMVIM, SEJ site. 
3. If you have not done so, select a project.
4. Register your team and/or apply for insurance. Before beginning the process, each Team Leader will need your departure and return dates, all team members' full names, dates of birth and email addresses. If you are not sure how this process works, we have created a video tutorial which covers everything. If you have questions, please call our office (205-453-9480) while you are in the process before you click "Submit."  
5. If you decide to use our insurance, pay for it online via the online registration portal, or by mailing a check to our office at the address below. If you owe a balance on your insurance, you may pay for it here.
6. Read "Preparing for the Journey" and share with your team members.