Speakers
---
Rev. Telley Lynette Gadson, M.Div.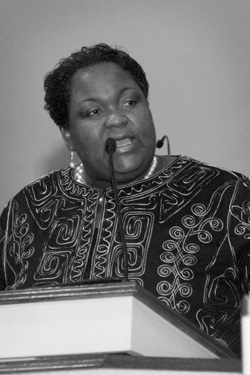 Affectionately known as Pastor T., Rev. Gadson is a member of numerous church-related, community, academic, and national organizations; including the African American Clergywomen's Caucus and the NAACP. With sensitivity and a warm smile as her hallmarks, Reverend Telley Lynnette Gadson leads by example and believes that everyone has a place at the table of empowerment. Recognized as a ministry mentor, a church leadership coach, a national leader and some have even said "national evangelist" in the United Methodist Church, Reverend Gadson models her life after the African-American spiritual: "If I can help somebody as I travel along the way, then my living shall not be in vain." (Biography credit: St. Mark UMC)
---
Miss Georgie Wood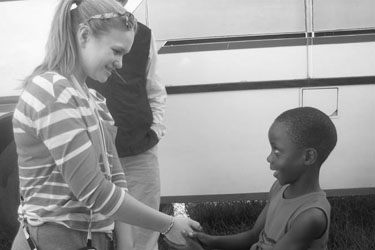 When Georgie Wood was only 14 years old, she traveled from her home in Connecticut to Old Mutare, Zimbabwe, home of Africa University. During her visit, her eyes were opened to the many struggles many women in Africa face, including the striking inequality in educational opportunities. When families cannot afford to educate all of their child, the often opt to send their sons instead of their daughters. Realizing this fact had a huge impact on Georgie, and when she returned home, she set up a scholarship that would allow a young woman to attend Africa University, affording her all the opportunities that a higher education degree allows.
"If I can help one girl to have that opportunity, she could improve her own life and in turn help others to improve their lives and help people see that women have just as much to offer," said Georgie. "I also hope that maybe it will inspire others to sponsor someone in the future."
---
Rev. Eddie Spencer, Galloway UMC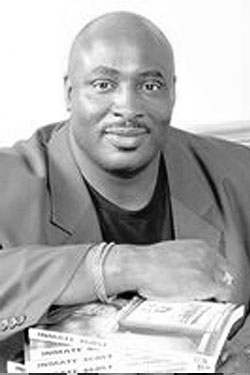 From an early age, Rev. Spencer found himself in trouble with the law. At only 17 years old, he began a decade-long prison sentence for attempted murder and armed robbery. Knowing that his life was going to continue on the same trajectory, he sought refuge in the hope and grace and Christ. In the 35 years since coming to know the Lord, Rev. Spencer has traveled across the country to share his incredible testimony and inspire young people.

Rev. Spencer has authored two books, Inmate 46857, an autobiography with an accompanying teacher's guide, and Put Out the Fire–ControllingYour Anger Before it Destroys Your Life.
---
Rev. Lorenza Andrade-Smith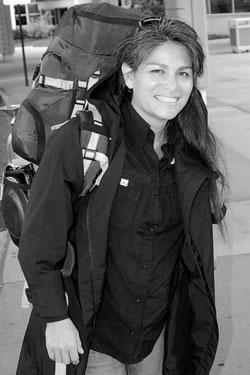 In June 2011, Rev.  Andrade-Smith began a three-year appointment, not as a pastor, but as a homeless person. With the permission of her Bishop, she sold her possessions and refused a salary, all with the prayer that if she truly understood what it was like to be homeless individual, perhaps she could better advocate for change.  "I have to live it to understand it. I could not work or advocate on their behalf if I did not know what it is to live it."

For three years, she slept on the streets and formed relationships with her fellow brothers and sisters, those who are affected by extreme poverty and needed an empathetic crusader for change. When her appointment was up, she returned to the pulpit, now serving as the pastor of Brownsville UMC on the Texas-Mexico border.