Overview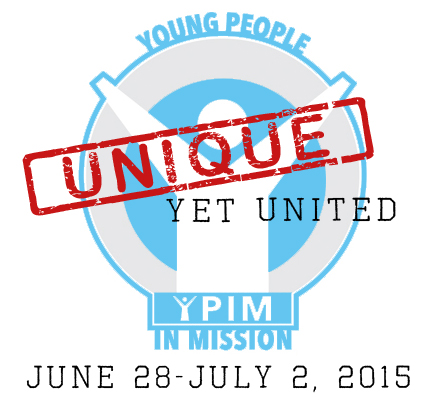 Young People in Mission is a camp experience with hands-on mission opportunities for youth and young adults between the ages of 12 to 24 at Lake Junaluska, North Carolina. Our hope is that this event serves as a launch to empower them to serve with new eyes and a heart for Christ. Each year, young people serve with local mission projects, worship together, fellowship and grow with family groups, dive into Bible studies, and learn from featured speakers and the City of Opportunity.
Based on Ephesians 4:1-6, the theme for 2015 is "Unique, Yet United!" 

"As a prisoner for the Lord, then, I urge you to live a life worthy of the calling you have received. 2 Be completely humble and gentle; be patient, bearing with one another in love. 3 Make every effort to keep the unity of the Spirit through the bond of peace. 4 There is one body and one Spirit, just as you were called to one hope when you were called; 5 one Lord, one faith, one baptism; 6 one God and Father of all, who is over all and through all and in all." (NIV)
Explore the links on the menu to the left and learn more about this incredible event, created and designed by youth and young adults for youth and young adults. 
As always, please don't hesitate to contact our office for more information!