Giving Tuesday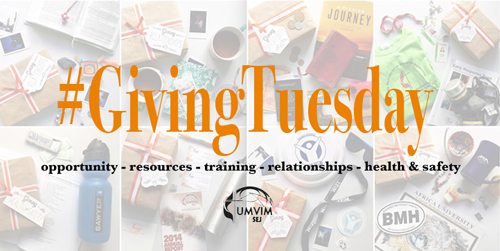 #GivingTuesday 2015: GIVING Opportunity, Relationships, Training, Resources, and Health & Safety 
Thank you for following along all November long as we shared with you the heartbeat of our ministry. In case you missed anything, just click right here.
Stay tuned, the final totals from #GivingTuesday and year-end giving will be available very soon!
---
#GivingTuesday 2014: The Year of the #UNselfie
In December of 2014, UMVIM, SEJ received $21,539.94 in gifts, plus $10,150 in matching funds through The Advance. We also received an additional $4,853 from other individuals, annual conferences, and local churches, making our 2014 Giving Tuesday total an incredible $36,272.11!
To all of you who have given to UMVIM SEJ, we are extremely grateful for your support. Thank you for sharing so generously to our ministry as we work to "transform the world through Christian Love in Action."'